Accio Harry Potter gift ideas! If you understand Harry Potter spells then you understand what that means. Just to let you know though, it means to summon Harry Potter gift ideas. If you have a Harry Potter fan (or are a Harry Potter fan) in your life, then they will love any of these 15 magical Harry Potter gift ideas.
15 Magical Harry Potter Gift Ideas
1. Harry Potter Hardcover Books in a Collectible Trunk
Target | $128.99

This collectible truck filled with all the hardback Harry Potter books is sure to make any Harry Potter fan happy.
2. Harry Potter Sequin Throw Pillow
Target | $19.99
This sequin pillow is double sided. It features a lighting bolt and glasses on one side and the platform 9 3/4 logo on the other side. This pillow will be the perfect addition to any Harry Potter fan's decor.
3. Harry Potter Golden Snitch Clock
PB Teen | $49
You'll have no problem catching your ride with this golden snitch clock.
4. Expecto Patronum Pillow Cover
PB Teen | $49
Cast your own Patronus every night with this Expecto Patronum pillow cover.
5. Harry Potter Undesirable Framed Art
PB Teen | $39.99
This undesirable Harry Potter framed art is the perfect addition to any Harry Potter fan's home decor.
6. Marauder's Map Acrylic Tumbler
Hot Topic | $12.90
You can solemnly swear you are up to no good with this acrylic Marauder's Map acrylic cup.
7. Harry Potter Mirror of Erised Table Top Mirror
Hot Topic | $19.99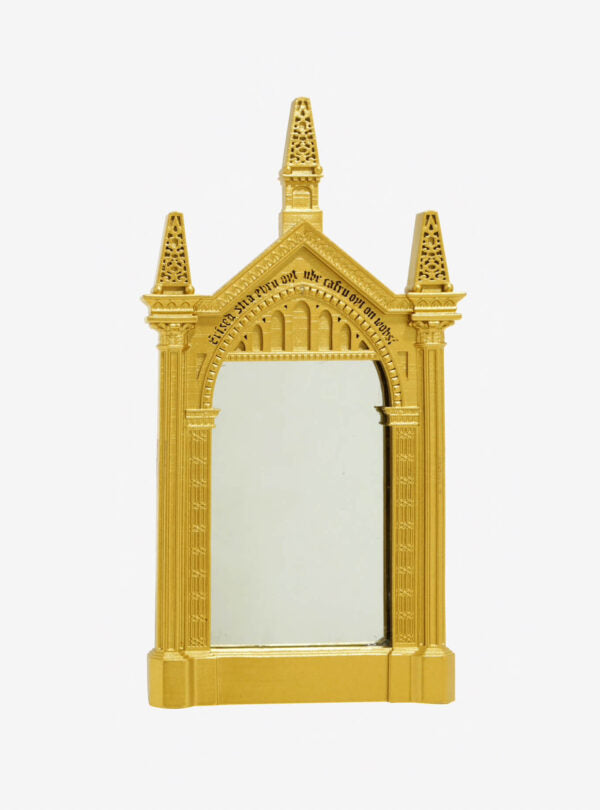 According to Albus Dumbledore, this mirror will show the deepest, most desperate desire of the heart. This mirror includes a frame-like stand, so you can put it on your desk or display it with your Harry Potter collection.
8. Harry Potter Gryffindor Mug
Target | $4.99
Show your house support with this ceramic Gryffindor mug.
9. The Unofficial Harry Potter Cookbook
Target | $11.99
With this cookbook, dining a la Hogwarts is as easy. It contains 150 easy to make Harry Potter inspired recipes.
10. Harry Potter Trivial Pursuit
Amazon | $18.30
Prove your Harry Potter knowledge in this Harry Potter version of Trivial Pursuit.
11. Talking Sorting Hat
Kohls | $29.99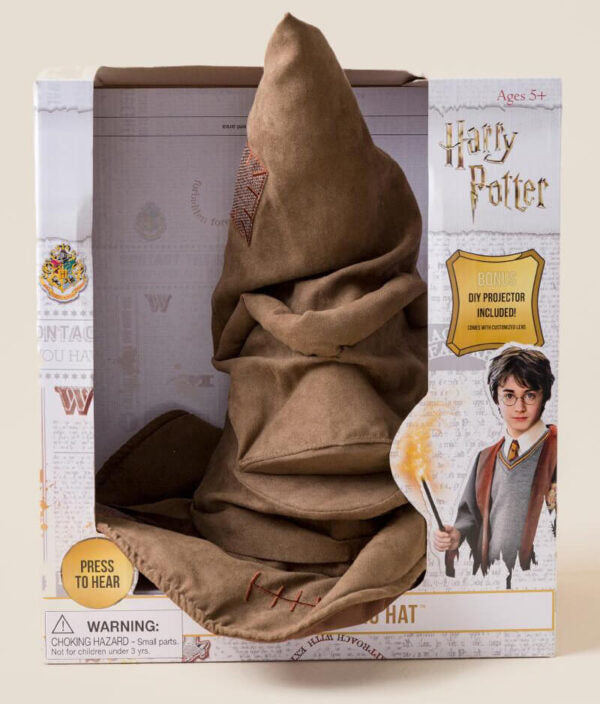 Ever wanted the sorting hat to sort you into a Hogwarts house? Well, now that's possible. This talking sorting hat has a moveable mouth and says multiple phrases.
12. Harry Potter PopSocket
Target | $14.99
Grip onto your phone with this Harry Potter PopSocket. It's available with the different house crests on them.
13. Hedwig Water Globe
Hot Topic | $19.90
Keep your owl close to you when you're home from Hogwarts. This Hedwig water globe is the ultimate desk accessory for a Harry Potter fan.
14. Harry Potter Bedding Set
PB Teen | $26 – $134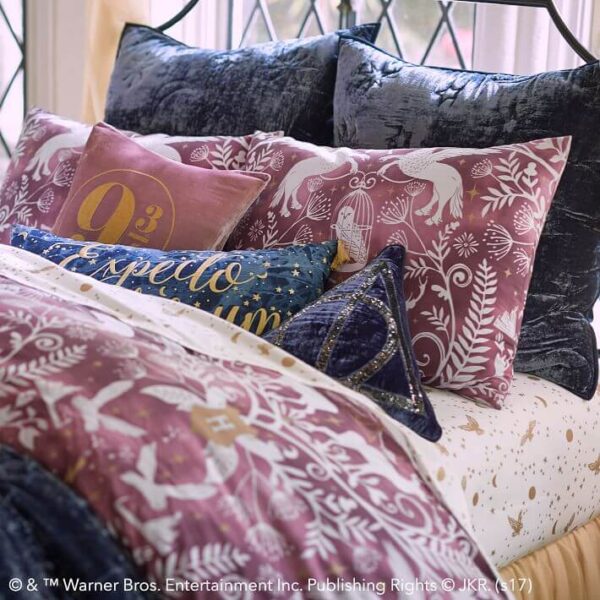 Create the ultimate Harry Potter themed space with this Harry Potter bedding set.
15. LEGO Harry Potter Hogwarts Great Hall
Target | $99.99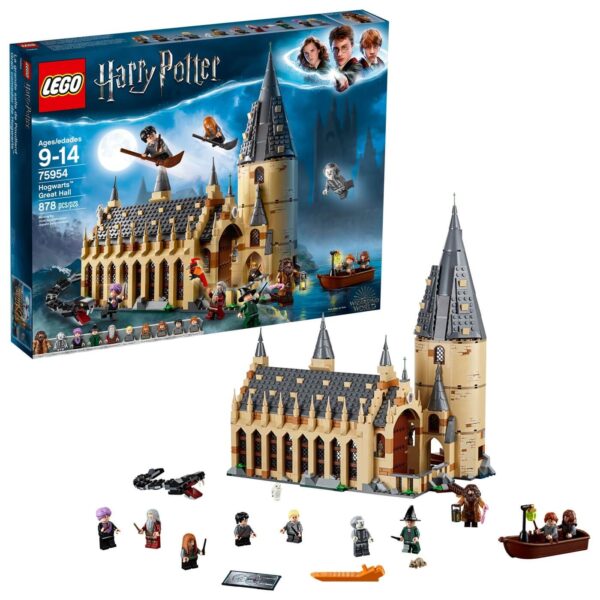 Build and recreate a magical fantasy realm from the Harry Potter movies with this detailed Hogwarts Great Hall Harry Potter LEGO building kit.